This week's find: "The Forgotten Child" Including bonus short story A Baby And A Wedding by Lorhainne Eckhart

About the book: He wasn't looking to love again. But what he got was a woman who shook his lonely bitter world upside down, and touched him in a way no other woman could. How do you tell a man there is something wrong with his child?
Emily Nelson, a courageous young mother, ends a loveless, bitter marriage and strikes out on her own. She answers an ad as a cook and live-in caregiver to a three-year-old boy on a local ranch. Ranch owner Brad Friessen hires and moves in Emily and her daughter. But Emily soon discovers something's seriously wrong with the boy, and the reclusive, difficult man who hired her can't see the behavior and how delayed his son is. So Emily researches until she stumbles across what she suspects are the soft signs of autism. Now she must tell him, give him hope, and help him come to terms with this neurological disorder–to take the necessary steps to get his child the help he needs.
As their lives become intertwined, their attraction is unavoidable; a connection sparks between them. But just as they're getting close, Brad's estranged wife, Crystal, returns after abandoning the family two years earlier. Among the shock and confusion is one disturbing question Brad can't shake: How does Crystal know so much of his personal business, the inner working of the ranch, and Emily's relationship with his son?
Crystal must've had a plan, as she somehow gains the upper hand, driving a wedge in the emotional bond forged between Brad, Emily, and the children. The primary focus for care and therapy of three-year-old Trevor is diverted. The lengths to which Crystal will go, the lies, the greed, just to keep what's hers, are nothing short of cold and calculating. Emily's forced out of the house. Brad fights to save his boy, to protect what's his, and struggles over his greatest sacrifice; Emily, and the haunting question: Has he lost her forever?
About the author: New York Times and USA Today bestselling author Lorhainne Eckhart's books have been described as Longmire meets old-school Dallas, and she recently received the 2015 & 2013 Readers' Favorite Award for Romance & Romantic Suspense for her titles The Price to Love and Lost and Found. With over forty titles under her belt, her big family romance series are loved by fans worldwide. Books that celebrate love, family, commitment, hope, and making a relationship work. With flawed strong characters, characters you can relate to. Lorhainne writes the kind of books she wants to read.
More good buys

Dark Currents (The Emperor's Edge Book 2) by Lindsay Buroker. $4.95 from Smashwords.com
It's been three months since Amaranthe and Sicarius thwarted kidnappers and saved the emperor's life. The problem? Nobody knows they were responsible for this good deed. Worse, they're being blamed for the entire scheme. With enforcers and bounty hunters stalking them, and the emperor nursing a personal hatred for Sicarius, it's going to be hard to earn exoneration…. 105,000 words.

Why Sailing – Adventure on the High Seas by Daniel Hardie. $3.99 from Smashwords.com
Discover the fun and exciting world of sailing. This introductory guide is designed for those fun and outgoing people who enjoy the water or those who simply wish to learn more about the hobby and sport of sailing.

A Writer's Life: How do Successful Writers Really Live by Bo Karma. $2.99 from Smashwords.com
This book is a self-biography about my life as a writer. I won't be dedicating the following pages to explaining how to make money as a writer but merely describe what it really is to be like the 1% in the book industry, how it feels and how I spend my days.

Unrealistic Depression: The Dark Secrets behind the Mental Health Industry and How to Help Yourself by Mark Brightlife. $2.99 from Smashwords.com
We trust doctors and mental health science out of lack of choices. But the more the population of the world is willing to cooperate with the system promoted by those that control it, the easier it is to proceed without rebellions and revolutions.
More good buys written by ASR Martins
The truth about spiritual warfare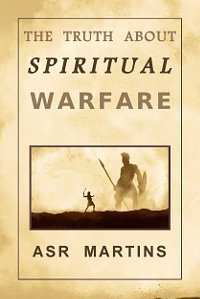 This book proves that "Spiritual warfare" is a false doctrine. The necessary Scriptures that support this statement are discussed in detail. People are actually oppressed just because they believe in this doctrine. This book will challenge your beliefs on this subject and it will set you free.
Understanding the prophetic times we live in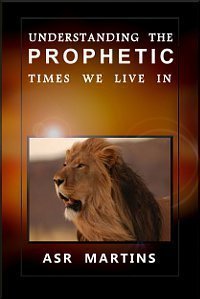 During the morning hours of Tuesday, June 2, 2015, the Lord Jesus Christ instructed me to write this report. He called it a "report" because He wanted me to write it as a "report of imminent events" to those who wish to understand the prophetic times we live in. The aim of this report is to bring clarity and to counter confusion in the lives of many Christians regarding the end-times, especially regarding the prophetic time we live in at this moment. The Lord's aim with this report is clear: Clarity will equip and enable God's children to follow His vision for and in this time period we are living in now. It will enable them to report for duty. It will enable them to become mighty instruments in God's hand. End-time ministry does not only mean that God is at work. It also means that we have some part to play in order to enable God to carry out His plans. This report will enable God's children to stand up and be counted".
All local resources on this website are free of charge. Please help us by sharing it with your friends through the social networks. Social network sharing buttons available at the bottom of all pages