This week's find: "The Awakening" by Lorhainne Eckhart

About the book: Laura, a young single mother is barely making ends meet working as a maid at the Friessen mansion. Until one day she is fired, the next day she is evicted, and two days later her son is taken away.
Wealthy rancher Andy Friessen can have any woman he wants, but when Laura is fired by his mother over something he was responsible for, well his conscience gets the better of him and he steps in to help. The problem is when he goes looking for Laura he not only discovers she's been living in her car, but the state took her child away.
With Andy standing beside her through a courtroom fiasco, they must fight together to regain custody of her son.
About the author: New York Times and USA Today bestselling author Lorhainne Eckhart's books have been described as Longmire meets old-school Dallas, and she recently received the 2015 & 2013 Readers' Favorite Award for Romance & Romantic Suspense for her titles The Price to Love and Lost and Found. With over forty titles under her belt, her big family romance series are loved by fans worldwide. Books that celebrate love, family, commitment, hope, and making a relationship work. With flawed strong characters, characters you can relate to. Lorhainne writes the kind of books she wants to read.
More good buys
The Fishing Trip by Anthony O'Brian. $0.99 from Smashwords.com
The first release of the new Summer Days Series brings a thrilling ride in a short read! Join the unlikely best friends Josh Mundy and Vern Ernesto as they embark on their first ever fishing trip without adults. The joys of camping and a crackling fire make them sleepy and prepare them for a day of creek fishing high in the mountains…or does it?

The Gamma Course — Literal Genesis by John Thomas. You set the price! from Smashwords.com
A group Bible study guide showing the Genesis account of creation to be scientifically accurate and literally true

How To Win Quiz And Succeed In Any Exam by Dr.Kartik H. $3.00 from Smashwords.com
Ever wanted to prepare for a competitive exam like SAT/GMAT/GRE/ TOEFL,where general knowledge/aptitude is involved? or winning quiz including Who Will Be The Next Millionaire?Mastermind,NGC or other quiz events? Learn ways to get general knowledge from resources all around. Master 10 powerful tools,with exercises to memorize all this and recall at the right time,place,during an exam or a quiz.

Finally Reid: The Extraordinary Testimonies of an Ordinary Woman by Marcia Reid. $0.99 from Smashwords.com
Finally Reid: The Extraordinary Testimonies of an Ordinary Woman is the life journey of a little girl from the poor and rural hills of the island of Jamaica, chronicling her struggles with epilepsy as a young girl, as a student with Attention Deficit Disorder; as a child who was ashamed of her mother's occupation…

Internet Marketing Strategies Small Business by Stacy Quinn. $7.77 from Smashwords.com
Internet marketing strategies small business are becoming more and more critical for both the short and long term success of local small businesses. The fact is your customers are looking for you online. The question is "can they find you even if they don't know your name?". Sadly for many small business owners, their customers do not find them.
More good buys written by ASR Martins
The truth about spiritual warfare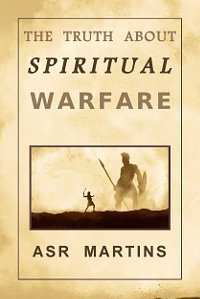 This book proves that "Spiritual warfare" is a false doctrine. The necessary Scriptures that support this statement are discussed in detail. People are actually oppressed just because they believe in this doctrine. This book will challenge your beliefs on this subject and it will set you free.
Understanding the prophetic times we live in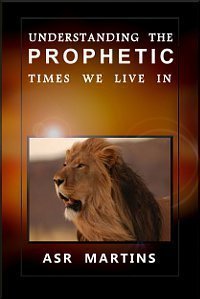 During the morning hours of Tuesday, June 2, 2015, the Lord Jesus Christ instructed me to write this report. He called it a "report" because He wanted me to write it as a "report of imminent events" to those who wish to understand the prophetic times we live in. The aim of this report is to bring clarity and to counter confusion in the lives of many Christians regarding the end-times, especially regarding the prophetic time we live in at this moment. The Lord's aim with this report is clear: Clarity will equip and enable God's children to follow His vision for and in this time period we are living in now. It will enable them to report for duty. It will enable them to become mighty instruments in God's hand. End-time ministry does not only mean that God is at work. It also means that we have some part to play in order to enable God to carry out His plans. This report will enable God's children to stand up and be counted".
All local resources on this website are free of charge. Please help us by sharing it with your friends through the social networks. Social network sharing buttons available at the bottom of all pages