This week's find: "Backpacker Europe" by Daniel Hardie

About the book: Join the buzz of Backpacker Europe and discover the world, explore new cultures and experience the love, fun and excitement that Europe has to offer. Backpacking Europe is a big decision and no doubt your head is swirling with a million and one questions; "Have I got all the information I need? What do I actually need? How do I find work overseas? Do I need a visa? How much is this all going to cost? Where am I going to stay?" and the list goes on and on. I asked the exact same questions myself so now I'm here to help you with this.
Backpacker Europe – The essential guide for all backpackers.
Designed to give you all the answers in an easy to read format, guaranteed to save you the time and hassle researching endlessly on the internet. In this proven guide you will learn the secrets of a former travel agent and experienced backpacker including:
How to save money on airfare
Where to stay
Finding work overseas
Europe visa information
Backpacker travel insurance 
Intra-Europe travel
Backpacker safety and health 
Plus the bonus Destination Guides and a whole lot more.
Grab Backpacker Europe for all your detailed information and more so that you too can experience this life-changing adventure.
About the author: Daniel Hardie: As a former travel agent and seasoned traveller, I have a strong passion for travel & adventure. I share this passion with the world by writing eBooks and newsletters with the aim of inspiring and motivating people to get outdoors & start living an adventure lifestyle.
So if you're looking to find some fun & exciting things to do, whether that's travel, extreme sports, sight seeing or more then you have come to the right place.
More good buys

5 Bible Verse Books: Forgiveness, Who is Jesus, Sin and Temptation, Holy Spirit, and Healing by Tony Alexander. $4.99 from Smashwords.com
5 books for $5. Regular $2.99 each. Five book collection of bible verses. If you are ready to seek His truth and receive His guidance in your life then meditate on his word in this collection of Bible verses and others like it. If you meditate on these verses, it will propel you forward in your walk with God to accomplish God's ultimate goal of you becoming more Christ-like to further his kingdom

Dark Currents (The Emperor's Edge Book 2) by Lindsay Buroker. $4.95 from Smashwords.com
It's been three months since Amaranthe and Sicarius thwarted kidnappers and saved the emperor's life. The problem? Nobody knows they were responsible for this good deed. Worse, they're being blamed for the entire scheme. With enforcers and bounty hunters stalking them, and the emperor nursing a personal hatred for Sicarius, it's going to be hard to earn exoneration…. 105,000 words.

Why Sailing – Adventure on the High Seas by Daniel Hardie. $3.99 from Smashwords.com
Discover the fun and exciting world of sailing. This introductory guide is designed for those fun and outgoing people who enjoy the water or those who simply wish to learn more about the hobby and sport of sailing.

How to Save on Travel by Daniel Hardie. $2.99 from Smashwords.com
Learn how to save on travel using the travel tips and tricks that the airlines and travel agents do not want you to know.

Classroom Hierarchy: 50 Rules to Become a Dominant, Loved, Respected and Admired Teacher by Daniel Marques. $2.99 from Smashwords.com
What can teachers with dozens of years of experience in different countries prove about hierarchy in the classroom was the subject of analysis that led to the resume of the laws expressed in this book.
More good buys written by ASR Martins
The truth about spiritual warfare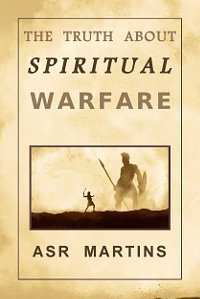 This book proves that "Spiritual warfare" is a false doctrine. The necessary Scriptures that support this statement are discussed in detail. People are actually oppressed just because they believe in this doctrine. This book will challenge your beliefs on this subject and it will set you free.
Understanding the prophetic times we live in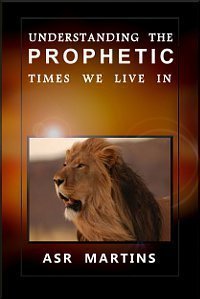 During the morning hours of Tuesday, June 2, 2015, the Lord Jesus Christ instructed me to write this report. He called it a "report" because He wanted me to write it as a "report of imminent events" to those who wish to understand the prophetic times we live in. The aim of this report is to bring clarity and to counter confusion in the lives of many Christians regarding the end-times, especially regarding the prophetic time we live in at this moment. The Lord's aim with this report is clear: Clarity will equip and enable God's children to follow His vision for and in this time period we are living in now. It will enable them to report for duty. It will enable them to become mighty instruments in God's hand. End-time ministry does not only mean that God is at work. It also means that we have some part to play in order to enable God to carry out His plans. This report will enable God's children to stand up and be counted".
All local resources on this website are free of charge. Please help us by sharing it with your friends through the social networks. Social network sharing buttons available at the bottom of all pages