This week's find: "The Friessens (Books 1 – 5, Box Set) by Lorhainne Eckhart
About the book: This special boxed set edition includes 5 Contemporary Romance Books from a big family romance series fans have fallen in love with:
The Reunion (The Friessens, #1)
The Bloodline (The Friessens, #2)
The Promise (The Friessens, #3)
The Business Plan (The Friessens, #4)
The Decision (The Friessens, #5)
THE REUNION
The family you thought you knew.
A reunion you'll never forget.
A love that lasts forever.
THE BLOODLINE
Andy Friessen has two guarantees in life:
His wife, Laura, and his children are safe from the control of his family.
A safety deposit box holds evidence that could blow his mother's world apart.
But nothing is ever simple or easy, and one night tragedy strikes, yanking the rug from under him. This time, secrets and lies could destroy the solid foundation he's built for his family.
THE PROMISE
Falling in love with Jed Friessen was a dream come true.
Married to Jed, Diana has a family and is living her happily ever after. She knew heartbreak and suffering as a child, and the pain of rejection, but she now understands what it means to be loved.
However, when the past comes knocking on her door, reminding her of everything she's left behind, everything she was, and everything she's lost, her guilt and doubt threaten the life she's built with her husband.
THE BUSINESS PLAN
Neil Friessen has almost everything he's ever wanted:
His wife, the woman he's always loved…
His children, whom he never believed he would have…
And an empty bank account.
Until one day, that is, when he comes up with the business plan.
THE DECISION
The Friessens, stars of the bestselling series, are back with THE DECISION, another heartwarming fan favorite romance from New York Times and USA Today bestselling author Lorhainne Eckhart.
Emily Friessen has everything a woman could want: a husband who's the love of her life, a family that stands together, and children she wouldn't trade for anything. To everyone around her, she's confident and strong—but then, she has to be with a man like Brad, who is all about family and too handsome for his own good.
Emily isn't as together as she appears, though, and when life throws her and Brad a curveball, it tests their relationship, leaving Emily scrambling and feeling very much alone as both are faced with a decision no parent should have to make.
About the author: New York Times and USA Today bestselling author Lorhainne Eckhart's books have been described as Longmire meets old-school Dallas, and she recently received the 2015 & 2013 Readers' Favorite Award for Romance & Romantic Suspense for her titles The Price to Love and Lost and Found. With over forty titles under her belt, her big family romance series are loved by fans worldwide. Books that celebrate love, family, commitment, hope, and making a relationship work. With flawed strong characters, characters you can relate to. Lorhainne writes the kind of books she wants to read.
More good buys

Righteous Path by Jasmine Bowen. $2.99 from Smashwords.com
In the countryside of Calais, torn between English and French rule, a friendship is struck up between Calen, an overworked young priest and Acadia, a brazen widowed innkeeper. When the pressures of the world become too much, Calen relies on Acadia for the strength to carry on. But what happens when the mood is right, the restraint is gone and all they have left is each others?

Wide Spaces by Shelly Crane. $2.99 from Smashwords.com
A novella for Emma and Mason's first Christmas together to follow up the New York Times bestselling first book, Wide Awake. Emma knows better than most that life can change from one second to the next. Mason knows that guilt can make you change so much, that you don't even recognize yourself in the mirror.

Best Email Forwards by Lori J Mitchell. $1.99 from Smashwords.com
We all get those emails from time to time. Some make us chuckle, some make us think, some gross us out, and many we just delete. After deleting a bunch the other day, I decided to go through and collect the best of the email forwards and put them together for entertainment purposes.

A Phone Call From Grandpa by Michael Schempp. $1.99 from Smashwords.com
When Miles was seventeen years old his grandfather was murdered. Twelve years later he calls his mother on the anniversery night of the death. She does not answer the phone-but her three year old answering machine does and gives him a shock. The voice is his grandfathers with a message that will help Miles and his cousins solve the crime. Who will die this time?

Africa Safari Travel by Daniel Hardie. $0.99 from Smashwords.com
A fascinating and factual guide designed to help you plan your Africa Safari Travel, every adventurer and wildlife enthusiast's dream destination.

The Great Southern Migration by Jason Wallace. $0.99 from Smashwords.com
Beginning about World War I, with many problems at home and so much seeming to be offered in the North, scores of African-Americans left the South and headed to the big cities across the Mason-Dixon, among them, Chicago. Chicago provided, they thought, much that they couldn't get elsewhere. Thanks to their mass migration, the city, and Illinois, were vastly changed forever, and so were they.
More good buys written by ASR Martins
The truth about spiritual warfare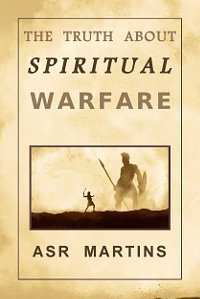 This book proves that "Spiritual warfare" is a false doctrine. The necessary Scriptures that support this statement are discussed in detail. People are actually oppressed just because they believe in this doctrine. This book will challenge your beliefs on this subject and it will set you free.
Understanding the prophetic times we live in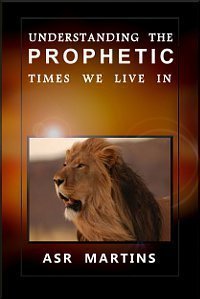 During the morning hours of Tuesday, June 2, 2015, the Lord Jesus Christ instructed me to write this report. He called it a "report" because He wanted me to write it as a "report of imminent events" to those who wish to understand the prophetic times we live in. The aim of this report is to bring clarity and to counter confusion in the lives of many Christians regarding the end-times, especially regarding the prophetic time we live in at this moment. The Lord's aim with this report is clear: Clarity will equip and enable God's children to follow His vision for and in this time period we are living in now. It will enable them to report for duty. It will enable them to become mighty instruments in God's hand. End-time ministry does not only mean that God is at work. It also means that we have some part to play in order to enable God to carry out His plans. This report will enable God's children to stand up and be counted".
All local resources on this website are free of charge. Please help us by sharing it with your friends through the social networks. Social network sharing buttons available at the bottom of all pages