This week's find: The Reckoning, A Wilde Brothers Christmas by Lorhainne Eckhart

About the book: Some scars just don't heal. Logan Wilde has always been the big brother, holding the family together, ever since a crisis made their father leave when Logan was just a teen. He was a surrogate father to his brothers even after their own father returned, and the brothers have always sought out Logan when they were in trouble. However, this Christmas, Logan and his brothers will face their biggest crisis yet.
About the author: New York Times and USA Today bestselling author Lorhainne Eckhart's books have been described as Longmire meets old-school Dallas, and she recently received the 2015 & 2013 Readers' Favorite Award for Romance & Romantic Suspense for her titles The Price to Love and Lost and Found. With over forty titles under her belt, her big family romance series are loved by fans worldwide. Books that celebrate love, family, commitment, hope, and making a relationship work. With flawed strong characters, characters you can relate to. Lorhainne writes the kind of books she wants to read.
More good buys

Wherever You Are In The World You Are An Inventor by Liam M Birkett. $9.99 from Smashwords.com
This book will inspire you to be an active inventor/innovator. Unlock your ideas and turn them into profitable reality. It shows you how to go through the stages from concept to sales. It tells you how to limit the downside risk and offers you a variety of options to your same objective – success.

Success After College 2013 by LW Leonard. $4.99 from Smashwords.com
The myth about college being a golden parachute has evaporated. It's a tough economy out there, and you need to be prepared. Success After College 2013 gives you critical points to consider and offers valuable advice about how to prepare for success after college. This book is a must-read for college students at all levels.

The Practical Guide to Bicycle Touring by Jason Sickle. $3.99 from Smashwords.com
The Practical Guide to Bicycle Touring is a comprehensive guide on how to get started in the wonderful sport of long distance bike touring. The authors have spent countless hours touring by bike throughout the United States and across Europe and want to share their experience with you. Designed for both beginners and experienced cyclists, this guide is your complete source of information.

A Sequence of Darkness by Alaina Stanford. $2.99 from Smashwords.com
Hopper and Sarah take Cabal to stop the Elves from invading the Troll Tunnels. The team heads into the bowels of the earth to rescue Hopper's newborn son and Gravid's daughter, kidnapped by Renegade Trolls. Tom battles his wraith memories and Hopper fights to control his jealously of Sarah and Cabals growing relationship. Traveling the Netherworld comes at a great cost. Who will pay the price?
A Vow of Love, A Friessen Family Christmas by Lorhainne Eckhart. $1.99 from Smashwords.com
Holidays are about family, love and giving, but this Christmas The Friessens are in for a rough holiday season.
More good buys written by ASR Martins
The truth about spiritual warfare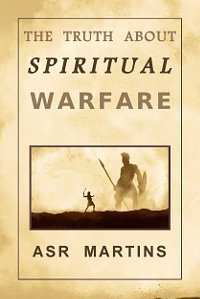 This book proves that "Spiritual warfare" is a false doctrine. The necessary Scriptures that support this statement are discussed in detail. People are actually oppressed just because they believe in this doctrine. This book will challenge your beliefs on this subject and it will set you free.
Understanding the prophetic times we live in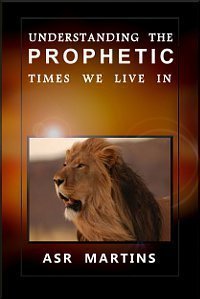 During the morning hours of Tuesday, June 2, 2015, the Lord Jesus Christ instructed me to write this report. He called it a "report" because He wanted me to write it as a "report of imminent events" to those who wish to understand the prophetic times we live in. The aim of this report is to bring clarity and to counter confusion in the lives of many Christians regarding the end-times, especially regarding the prophetic time we live in at this moment. The Lord's aim with this report is clear: Clarity will equip and enable God's children to follow His vision for and in this time period we are living in now. It will enable them to report for duty. It will enable them to become mighty instruments in God's hand. End-time ministry does not only mean that God is at work. It also means that we have some part to play in order to enable God to carry out His plans. This report will enable God's children to stand up and be counted".
All local resources on this website are free of charge. Please help us by sharing it with your friends through the social networks. Social network sharing buttons available at the bottom of all pages