This week's find: The Unexpected Storm by Lorhainne Eckhart

About the book: He can have any woman except the one he wants. Candy McRae is barely making ends meet. She's heartbroken and alone with her horses, living hand to mouth on the most sought after ocean front property. Everyone wants it, including the wealthy hunk who owns the estate next door. And when he offers to buy it she refuses. His first mistake was asking her out. His second was not meaning it. Even though he could solve all her problems, she'd rather sell to the devil himself.
Smart and sexy Neil Friessen is quite the catch. He's not only drop dead gorgeous with a body women dream of. He's wealthy, stubborn, arrogant and thoughtful. He attracts women, and million dollar deals, and plans to build a resort on the property next to his. He has the plans, the money, and the resources. The only thing standing between him and his sweet deal is the dark haired beauty who owns the property he wants.
When a storm forces everyone to evacuate Candy refuses to leave her animals, and her property. But it's Neil who shows up, Neil who rescues her. Except by the time he finds her, vulnerable and hurt, they can't get out. Neil is alone with the one woman he's always wanted. And he'll have to choose between this dark haired beauty that fills his dreams every night, and building his million dollar resort.
About the author: New York Times and USA Today bestselling author Lorhainne Eckhart's books have been described as Longmire meets old-school Dallas, and she recently received the 2015 & 2013 Readers' Favorite Award for Romance & Romantic Suspense for her titles The Price to Love and Lost and Found. With over forty titles under her belt, her big family romance series are loved by fans worldwide. Books that celebrate love, family, commitment, hope, and making a relationship work. With flawed strong characters, characters you can relate to. Lorhainne writes the kind of books she wants to read.
More good buys

Jawbone by R.R. Seeger. $1.99 from Smashwords.com
How does a pacifist survive in the presence of violence? Forsaken, the preacher lives alone. No one wants his message. No one wants him. He preaches peace and love, but that message grew old long ago. Bloodshed is all these people understand. As we speak, men are gathering against him. Will they drive him from this place? Or make him a martyr?

The Two Schillings by Anthony O'Brian. $1.99 from Smashwords.com
The 100 Years War has torn both England & France. King Henry IV is on the throne newly taken and his son Harry of Monmouth, soon to be Henry the V is up to his legendary deeds. This epic centers around a stalwart young man, Adrian, trained in the art of war, but not in the art of love. Honor is paramount and heartbreak is imminent. His first love, Victoria Marie becomes his study in both.

The Reckoning, A Wilde Brothers Christmas by Lorhainne Eckhart. $1.99 from Smashwords.com
Some scars just don't heal. Logan Wilde has always been the big brother, holding the family together, ever since a crisis made their father leave when Logan was just a teen. The brothers have always sought out Logan when they were in trouble. However, this Christmas, Logan and his brothers will face their biggest

A Different Kind of Love by Lorhainne Eckhart. $0.99 from Smashwords.com
A Different Kind of Love brings back the couple that started it all. Brad & Emily. You fell in love with them in The Forgotten Child. Now years later they face an entire new set of challenges with their pre-teen autistic boy. And when his mother Crystal returns now wanting a relationship with the boy she abandoned, it brings a new set of complications they hadn't counted on.

Unreliable Love, A Short Story, A Woman's Way Book 3 by Alaina Stanford. $0.99 from Smashwords.com
Katie married the man of her dreams seven years ago, right out of high school. In that time Brandon had successfully taken over his father's company and was growing it in leaps and bounds. Their small family was also growing. Katie was living her dream as a stay at home mom for three beautiful children ages 1, 3 and 5. Then it was gone.

Adventures in Fishing (for Men) by Jeremy Myers. $0.99 from Smashwords.com
Adventures in Fishing (for Men) is a satire on evangelism and church growth strategies. Using fictional accounts from his attempts to become a world-famous fisherman, Jeremy Myers shows how many of the evangelism and church growth strategies of today do little to actually reach the world for Jesus Christ.
More good buys written by ASR Martins
The truth about spiritual warfare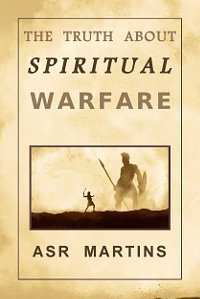 This book proves that "Spiritual warfare" is a false doctrine. The necessary Scriptures that support this statement are discussed in detail. People are actually oppressed just because they believe in this doctrine. This book will challenge your beliefs on this subject and it will set you free.
Understanding the prophetic times we live in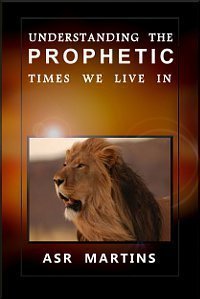 During the morning hours of Tuesday, June 2, 2015, the Lord Jesus Christ instructed me to write this report. He called it a "report" because He wanted me to write it as a "report of imminent events" to those who wish to understand the prophetic times we live in. The aim of this report is to bring clarity and to counter confusion in the lives of many Christians regarding the end-times, especially regarding the prophetic time we live in at this moment. The Lord's aim with this report is clear: Clarity will equip and enable God's children to follow His vision for and in this time period we are living in now. It will enable them to report for duty. It will enable them to become mighty instruments in God's hand. End-time ministry does not only mean that God is at work. It also means that we have some part to play in order to enable God to carry out His plans. This report will enable God's children to stand up and be counted".
All local resources on this website are free of charge. Please help us by sharing it with your friends through the social networks. Social network sharing buttons available at the bottom of all pages