This week's find: "Love's Promise" by Lorhainne Eckhart

About the book: LOVE'S PROMISE, you first met Kim and Bruce in The Deadline, and in their own story in HIS PROMISE. It's wedding bells for Kim and Bruce in Love's Promise, Andy & Laura Friessen will join this new cast of characters, a colorful community, and obstacles that threaten their very special day. From New York Times & USA Today Bestseller Lorhainne Eckhart comes the second book in a brand new series, Married in Montana, another big family romance series filled with family, love and loyalty. If you loved The Outsider Series and The Friessens you will love, Love's Promise, a western romantic series you will fall in love with.
More good buys

A Father's Love by Lorhainne Eckhart. $0.99 from Smashwords.com
In 1926, and keeping with the Lattimer tradition, thirteen year old David is gifted to hunt the Christmas Goose. He sets off with his ten year old sister Rose, reminded by his Father—be back by sundown. But when David and Rose stumble between a Mother Bear and her cubs, they are treed. Turning this historic day to one of terror as the sun sets, the temperature drops and snow arrives.

The Fishing Trip by Anthony O'Brian. $0.99 from Smashwords.com
The first release of the new Summer Days Series brings a thrilling ride in a short read! Join the unlikely best friends Josh Mundy and Vern Ernesto as they embark on their first ever fishing trip without adults. The joys of camping and a crackling fire make them sleepy and prepare them for a day of creek fishing high in the mountains…or does it?

Eye on the Sparrow by Marilyn Ferrell. $3.49 from Smashwords.com
About the issues (social, educational, family) faced by a boy with ADHD. He questions what is wrong with him, why is he "different" or "bad", as people say. This story gets him in touch with his disability, and—being created in God's image—he is of value.

I Woke Up In Love This Morning by Jennifer Kathleen Gibbons. $1.49 from Smashwords.com
Three short stories that highlight two girls' coming of age in different eras. From a girl's first period to another girl risking punishment in a parking lot, Gibbons explores what it's like to be a young girl in suburban Northern California.

The Captain's Chronology by Simon Robinson. $9.99 from Smashwords.com
Saved from drowning and imbued with wisdom and voice by the life-saving breath of a magical druid in the year 60, the cat called the Captain sets out on nine life journeys that straddle two thousand years of human history. These beautifully written stories will delight children and adults alike.
More good buys written by ASR Martins
The truth about spiritual warfare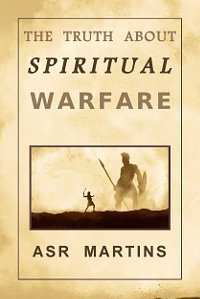 This book proves that "Spiritual warfare" is a false doctrine. The necessary Scriptures that support this statement are discussed in detail. People are actually oppressed just because they believe in this doctrine. This book will challenge your beliefs on this subject and it will set you free.
Understanding the prophetic times we live in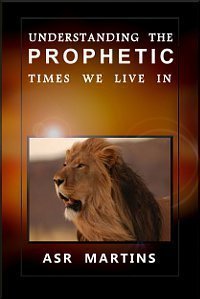 During the morning hours of Tuesday, June 2, 2015, the Lord Jesus Christ instructed me to write this report. He called it a "report" because He wanted me to write it as a "report of imminent events" to those who wish to understand the prophetic times we live in. The aim of this report is to bring clarity and to counter confusion in the lives of many Christians regarding the end-times, especially regarding the prophetic time we live in at this moment. The Lord's aim with this report is clear: Clarity will equip and enable God's children to follow His vision for and in this time period we are living in now. It will enable them to report for duty. It will enable them to become mighty instruments in God's hand. End-time ministry does not only mean that God is at work. It also means that we have some part to play in order to enable God to carry out His plans. This report will enable God's children to stand up and be counted".
All local resources on this website are free of charge. Please help us by sharing it with your friends through the social networks. Social network sharing buttons available at the bottom of all pages