This week's find: The Mediterranean Diet to Lose 2 Pounds a Week (14 Day Meal Plan + 70 Recipes CookBook Included)

About the book: The Mediterranean diet to lose 2 pounds a week ebook offers a complete solution for people who want to follow the Mediterranean diet. The eBook is a downloadable file that contains a meal planning guide, a 14 day Mediterranean meal plan, a 70 quick & easy recipe cookbook, a 200 food guide, and weekly shopping lists. Each section of the ebook has an interactive feature to help the reader to "cross reference" the entire ebook.
About The Authors: Before we get started with the Mediterranean diet ebook, you are probably wondering if this type of lifestyle is really going to help with weight loss and increase overall health to fight against disease.
I am proof that it does, and there are many testimonials from subscribers to our newsletter that have wonderful success stories that can attribute to the quality of the Mediterranean lifestyle as well.
I used the program myself to drastically reduce my total cholesterol levels to 108 mg/dl and triglycerides to 62 mg/dl, numbers that are nice and low, well within the healthy range. Changing my lifestyle made that possible, and it may help to change your life, as well.
Created by my husband Enrico Forte, a Certified Nutrition Consultant and community member of the Alliance for Natural Health US, the Mediterranean Diet eBook has been going strong. We are healthy eating blogger and we've helping people change eating lifestyles since 2004.
Through intense study of the modern diet solutions of Dr. Ancel Keys (The American scientist who discovered and promoted the Mediterranean diet worldwide) and by trying the various theories on ourselves, we are able to provide our readers with what really works.
We're Italians, and the same principles in the book have worked for our families for centuries. This is the Mediterranean based dietary lifestyle after all! It can work for you too.
More good buys

Under Their Skin by Dinah Lee Küng. $4.00 from Smashwords.com
The Geneva laser clinic of Dr. Roman Micheli is as discreet as a Swiss bank—no matter who the patient, Roman is the dispassionate professional. His wife Isabel, a WHO leprologist, is even more dedicated to her work than Roman. But the Michelis' technically perfect partnership unravels when an American violinist strides onto a concert stage and weaves the audience into her musical spell.

How To Build and Brand a Web TV With Your Own Unique Name by Eugy Enoch. $2.00 from Smashwords.com
Internet Marketers, Media Geeks and Tech savvy technocrats read this: Here's a faster and simpler way possible you can create an ever flowing stream of information and Entertainment and income with less competition for a very long time to come. Put what you are going to read now to use and cause an instant explosion in innovation, content, even recruit and income for a long time.

Taste Weight Loss by Ahmed Bayouda. $1.99 from Smashwords.com
Are you obese?? Is that make problem to you??!!!! the safe solution not weight loss program but step by step guide for weight loss in scientific way and safe for your health."Taste weight loss" ebook
Launch Your Consulting Career by Patrick Mallory. $9.99 from Smashwords.com
So how do you break into management consulting? And what do you need to know in order to be successful early in your career? That's where the Launch Your Consulting Career guide comes in; it is a step-by-step to guide answering these questions. This guide also includes tips on developing an eye-catching resume and cover letter and guidance on how to get past the notorious case interviews.

Internet Marketing Strategies Small Business by Stacy Quinn. $7.77 from Smashwords.com
Internet marketing strategies small business are becoming more and more critical for both the short and long term success of local small businesses. The fact is your customers are looking for you online. The question is "can they find you even if they don't know your name?". Sadly for many small business owners, their customers do not find them.

Visionary Kids: Steve Jobs by Sara Abraham. $5.99 from Smashwords.com
The Visionary Kids series invites children to read inspirational stories about some of the world's most successful entrepreneurs and innovators. The first book in the series is a colorfully illustrated rhyming book that follows the life of Steve Jobs, from his adoption at an early age, to dropping out of school and building a world-changing technology out of his garage.
More good buys written by ASR Martins
The truth about spiritual warfare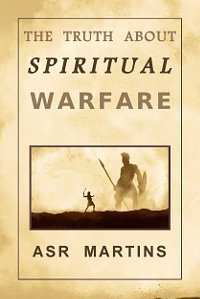 This book proves that "Spiritual warfare" is a false doctrine. The necessary Scriptures that support this statement are discussed in detail. People are actually oppressed just because they believe in this doctrine. This book will challenge your beliefs on this subject and it will set you free.
Understanding the prophetic times we live in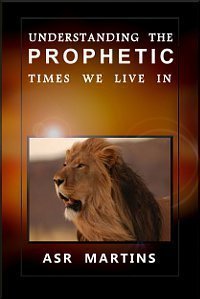 During the morning hours of Tuesday, June 2, 2015, the Lord Jesus Christ instructed me to write this report. He called it a "report" because He wanted me to write it as a "report of imminent events" to those who wish to understand the prophetic times we live in. The aim of this report is to bring clarity and to counter confusion in the lives of many Christians regarding the end-times, especially regarding the prophetic time we live in at this moment. The Lord's aim with this report is clear: Clarity will equip and enable God's children to follow His vision for and in this time period we are living in now. It will enable them to report for duty. It will enable them to become mighty instruments in God's hand. End-time ministry does not only mean that God is at work. It also means that we have some part to play in order to enable God to carry out His plans. This report will enable God's children to stand up and be counted".
All local resources on this website are free of charge. Please help us by sharing it with your friends through the social networks. Social network sharing buttons available at the bottom of all pages