This week's find: "A Father's love" by Lorhainne Eckhart

About the book: In 1926, and keeping with the Lattimer tradition, thirteen year old David is gifted to hunt the Christmas Goose. He sets off with his ten year old sister Rose, reminded by his Father—be back by sundown.
But when David and Rose stumble between a Mother Bear and her cubs, they escape her rage and climb high in a tree. Turning this historic day to one of terror as the sun sets, the temperature drops and snow arrives. David must protect his sister, and keep his wits about him when the angry Mother Bear refuses to leave, and David clings to what his Father taught him, worried if their Father will find them or they'll spend a night freezing deep in the forest, trapped in a tree.
About the author: New York Times and USA Today bestselling author Lorhainne Eckhart's books have been described as Longmire meets old-school Dallas, and she recently received the 2015 & 2013 Readers' Favorite Award for Romance & Romantic Suspense for her titles The Price to Love and Lost and Found. With over forty titles under her belt, her big family romance series are loved by fans worldwide. Books that celebrate love, family, commitment, hope, and making a relationship work. With flawed strong characters, characters you can relate to. Lorhainne writes the kind of books she wants to read.
More good buys

Seven Year Rule, Book 2, The Rule Series by Alaina Stanford. $2.99 from Smashwords.com
When Whitney's widower brother-in-law dies leaving his three small children in her and Mason's care. Suddenly Mason's world is filled with diapers. Fatherhood requires a man to live for his children and not himself. Mason is not prepared to do that. Will Mason become the husband and father this family needs? Will he become the mentor and protector a little boy needs before it's too late?

Bounty by Lorhainne Eckhart. $2.99 from Smashwords.com
Most cops have a past. A past they can speak of. A past they can share. But not Diane…. That is until one night a body is discovered on the highway close to her home. But when she meets Zac the mysterious and sexy new forensics guy, who not only discovers all she's been hiding, he's the one man who can find a way into her heart.
A Vow of Love, A Friessen Family Christmas by Lorhainne Eckhart. $1.99 from Smashwords.com
Holidays are about family, love and giving, but this Christmas The Friessens are in for a rough holiday season.

Wicked Chief Squirrel, a Short Story for 9 year old children by Carine Marius. $1.99 from Smashwords.com
A short story for 9 year old children about how to be nice, kind and generous to others. The Wicked Chief Squirrel of the Nutty Kingdom is in charge of the storage of the nut reserve for the winter.She is a wicked chief squirrel but the kind chief squirrel and the wise chief squirrels will put a stop to such behaviour. They will stand up for the workers of the Nutty kingdom.

The Backpackers Guide to South Africa by EJF Travel Guide. $1.49 from Smashwords.com
The Backpackers Guide to South Africa is a comprehensive guide full of helpful tips, advice and everything else you need to know to have fun in South Africa but still be safe while doing so, so if going to South Africa was ever a dream of yours download our travel guide and it will help keep you safe.
More good buys written by ASR Martins
The truth about spiritual warfare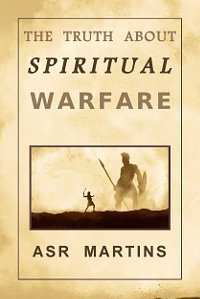 This book proves that "Spiritual warfare" is a false doctrine. The necessary Scriptures that support this statement are discussed in detail. People are actually oppressed just because they believe in this doctrine. This book will challenge your beliefs on this subject and it will set you free.
Understanding the prophetic times we live in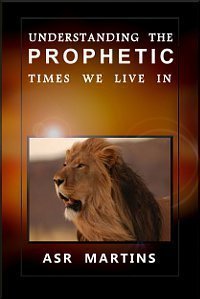 During the morning hours of Tuesday, June 2, 2015, the Lord Jesus Christ instructed me to write this report. He called it a "report" because He wanted me to write it as a "report of imminent events" to those who wish to understand the prophetic times we live in. The aim of this report is to bring clarity and to counter confusion in the lives of many Christians regarding the end-times, especially regarding the prophetic time we live in at this moment. The Lord's aim with this report is clear: Clarity will equip and enable God's children to follow His vision for and in this time period we are living in now. It will enable them to report for duty. It will enable them to become mighty instruments in God's hand. End-time ministry does not only mean that God is at work. It also means that we have some part to play in order to enable God to carry out His plans. This report will enable God's children to stand up and be counted".
All local resources on this website are free of charge. Please help us by sharing it with your friends through the social networks. Social network sharing buttons available at the bottom of all pages