This week's find: "The Veiled Assassin", a Novel of the Late Roman Empire by Q. V. Hunter

About the book: A thrilling spy adventure in 347 AD Numidia, "A Veiled Assassin" takes the 'Roman fiction' fan to a broiling desert beset by suicidal extremists fighting the Roman army and the Christian church it now defends. Marcus wagers that surviving a deadly mission will earn him freedom from slavery, but has he bargained on betrayal by the man he respects most in the world? Fast-paced and well-researched.
More good buys

lycanthropy by aritsara. $2.99 from Smashwords.com
Carrie gasped as the thin branch beneath her feet snapped and fell. Her heart raced as she held her breathe in the excruciating silence. Finally when nearly two minutes had passed she settled back more comfortably on the wide fork of the tree trunk.

Seven Year Rule, Book 2, The Rule Series by Alaina Stanford. $2.99 from Smashwords.com
When Whitney's widower brother-in-law dies leaving his three small children in her and Mason's care. Suddenly Mason's world is filled with diapers. Fatherhood requires a man to live for his children and not himself. Mason is not prepared to do that. Will Mason become the husband and father this family needs? Will he become the mentor and protector a little boy needs before it's too late?

Quick Guide To Becoming An Inventor by Liam M Birkett. $2.99 from Smashwords.com
In this "Quick Guide" edition you will learn the important basic issues around patent requirements and use. For more extensive insights you are advised to purchase the entire book in either eBook or hard copy form. The entire book is titled "Wherever you are in the world You Are an Inventor"

REBELLION; a Common Sense Application to America by Leland Shanle. $0.99 from Smashwords.com
The United States of America is in deep trouble; the two party system that our founding fathers warned against is destroying the country. The answer as always lies within the Greatest Experiment, the Constitution of the United States of America. Solutions presented simply and to the point by a former fighter pilot.

How to make money from writing by Richard Shepherd. $0.99 from Smashwords.com
Learn how to make money from writing. Follow the journey from the original idea to the finished product. This is a true story of how a published book was developed
More good buys written by ASR Martins
The truth about spiritual warfare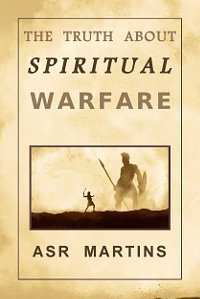 This book proves that "Spiritual warfare" is a false doctrine. The necessary Scriptures that support this statement are discussed in detail. People are actually oppressed just because they believe in this doctrine. This book will challenge your beliefs on this subject and it will set you free.
Understanding the prophetic times we live in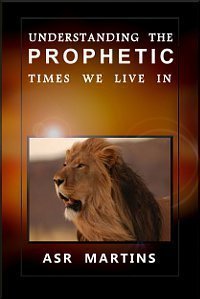 During the morning hours of Tuesday, June 2, 2015, the Lord Jesus Christ instructed me to write this report. He called it a "report" because He wanted me to write it as a "report of imminent events" to those who wish to understand the prophetic times we live in. The aim of this report is to bring clarity and to counter confusion in the lives of many Christians regarding the end-times, especially regarding the prophetic time we live in at this moment. The Lord's aim with this report is clear: Clarity will equip and enable God's children to follow His vision for and in this time period we are living in now. It will enable them to report for duty. It will enable them to become mighty instruments in God's hand. End-time ministry does not only mean that God is at work. It also means that we have some part to play in order to enable God to carry out His plans. This report will enable God's children to stand up and be counted".
All local resources on this website are free of charge. Please help us by sharing it with your friends through the social networks. Social network sharing buttons available at the bottom of all pages