This week's find: Love knows no boundaries by Roger Henri Trepanier!

About the book: This is a heartwarming story that is sure to tug at a host of emotions as one reads. It is about a woman, so typical of many of us, who while seeking for love settled for its counterfeit. Then while trying to make the best of her life under God's guiding Hand, she finds true love while not even looking for it! This is the author's fifth book in The Christian Fiction Library™ series. About the author Roger Henri Trepanier is an evangelist, counselor, author, editor, and publisher, who has been serving God on his field of service for the past sixteen years. This is his twentieth published work in three different series. He is a widower with three adopted children, now married.
More good buys

Celebrity Authors' Secrets – The World's Greatest Living Authors Reveal How They Sell Millions of Books by Stephanie Hale. $12.99 from Smashwords.com
Twelve of the world's greatest living authors reveal their tips for writing a book that sells over a million copies in Celebrity Authors' Secrets. A must-have guide – filled with publishing and book marketing info – for aspiring writers, authors, publishers, editors, writing coaches, creative writing tutors and anyone who loves books. Find out how to make your book stand out from the masses!

How to Create a Trade Mark, Protect it and Build your Brand by Liam M Birkett. $9.99 from Smashwords.com
You will learn how to devise your trade mark The essential steps to ensure that you can use the mark How to register and protect it How to exploit multiple types of trade marks The misconceptions regarding company names Errors relating to domain names How to use your branding to get free publicity How to add value to your brand A strategy to follow for expansion Practical examples of trade marks

The Art of Process Improvement by Abdul A Jaludi. $7.99 from Smashwords.com
The Art of Process Improvement is a high level strategic book aimed at leaders looking to cut expenses, improve employee morale and maximize profits. This book focuses on managing the process and creating a culture where quality, change, and innovation are encouraged and rewarded.

These Words Speak Freedom by Derell Eddings. $4.99 from Smashwords.com
This book of poetry and prayer is a journey to freedom: freedom from all forms of oppression, freedom from hatred, freedom from sin and affliction, freedom from ignorance and confusion, freedom from self. Minister DERELL EDDINGS invites you to join him on this journey. Blessings.

The Everquest by John Hampton. $2.99 from Smashwords.com
Myles Orwell, one of the richest men in America, was an accidental and an unlikely entrepreneur. His personal tragedies led to the creation and success of one of the best run companies in America. Follow Myles on his everquest for the meaning of life.

Frog Facts For Kids: Red Series Nonfiction Books For Kids Age 9-12 by Cindy Bowdoin. $2.99 from Smashwords.com
Meet the hoppers! Frog Facts For Kids is an engaging frog facts book for kids 9-12. Learn all there is to know about frogs. Explore the fascinating world of these colorful amphibians! In Frog Facts For Kids you will learn about: where frogs live, what frogs eat, how frogs use camouflage, how frogs hunt, what eats frogs, red-eyed tree frogs, American green tree frogs, poison dart frogs, and more.
More good buys written by ASR Martins
The truth about spiritual warfare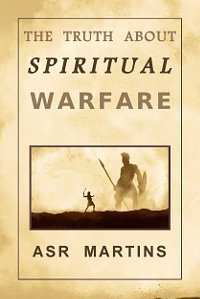 This book proves that "Spiritual warfare" is a false doctrine. The necessary Scriptures that support this statement are discussed in detail. People are actually oppressed just because they believe in this doctrine. This book will challenge your beliefs on this subject and it will set you free.
Understanding the prophetic times we live in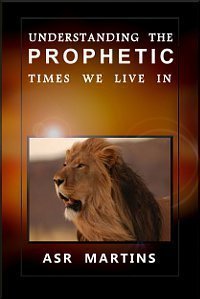 During the morning hours of Tuesday, June 2, 2015, the Lord Jesus Christ instructed me to write this report. He called it a "report" because He wanted me to write it as a "report of imminent events" to those who wish to understand the prophetic times we live in. The aim of this report is to bring clarity and to counter confusion in the lives of many Christians regarding the end-times, especially regarding the prophetic time we live in at this moment. The Lord's aim with this report is clear: Clarity will equip and enable God's children to follow His vision for and in this time period we are living in now. It will enable them to report for duty. It will enable them to become mighty instruments in God's hand. End-time ministry does not only mean that God is at work. It also means that we have some part to play in order to enable God to carry out His plans. This report will enable God's children to stand up and be counted".
All local resources on this website are free of charge. Please help us by sharing it with your friends through the social networks. Social network sharing buttons available at the bottom of all pages