This week's find: "The Go-Giver" by Bob Burg and John David Mann
About the book: "A little story about a powerful business idea"
The Go-Giver tells the story of an ambitious young man named Joe who yearns for success. Joe is a true go-getter, though sometimes he feels as if the harder and faster he works, the further away his goals seem to be. And so one day, desperate to land a key sale at the end of a bad quarter, he seeks advice from the enigmatic Pindar, a legendary consultant referred to by his many devotees simply as the Chairman.
Over the next week, Pindar introduces Joe to a series of "go-givers:" a restaurateur, a CEO, a financial adviser, a real estate broker, and the "Connector," who brought them all together. Pindar's friends share with Joe the Five Laws of Stratospheric Success and teach him how to open himself up to the power of giving.
Joe learns that changing his focus from getting to giving—putting others' interests first and continually adding value to their lives—ultimately leads to unexpected returns.
Imparted with wit and grace, The Go-Giver is a heartwarming and inspiring tale that brings new relevance to the old proverb "Give and you shall receive."
This little gem of a book is available at various bookstores and online stores.
More good buys written by ASR Martins
The truth about spiritual warfare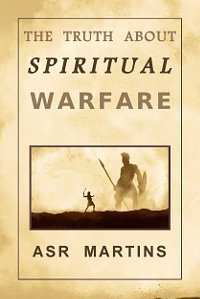 This book proves that "Spiritual warfare" is a false doctrine. The necessary Scriptures that support this statement are discussed in detail. People are actually oppressed just because they believe in this doctrine. This book will challenge your beliefs on this subject and it will set you free.
Understanding the prophetic times we live in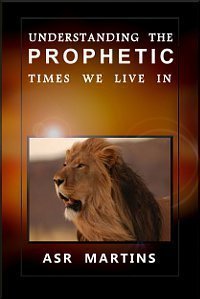 During the morning hours of Tuesday, June 2, 2015, the Lord Jesus Christ instructed me to write this report. He called it a "report" because He wanted me to write it as a "report of imminent events" to those who wish to understand the prophetic times we live in. The aim of this report is to bring clarity and to counter confusion in the lives of many Christians regarding the end-times, especially regarding the prophetic time we live in at this moment. The Lord's aim with this report is clear: Clarity will equip and enable God's children to follow His vision for and in this time period we are living in now. It will enable them to report for duty. It will enable them to become mighty instruments in God's hand. End-time ministry does not only mean that God is at work. It also means that we have some part to play in order to enable God to carry out His plans. This report will enable God's children to stand up and be counted".
All local resources on this website are free of charge. Please help us by sharing it with your friends through the social networks. Social network sharing buttons available at the bottom of all pages