This week's find: Living A Normal Christian Life In An Increasingly Abnormal World! by Roger Henri Trepanier

About the book: In this most important and needed book, the author helps readers live a normal Christian life in today's topsy-turvy world; first showing what is a normal Christian life, how it is entered, how it is maintained, and what it will look like in actual practice, while also giving some personal examples.
About the author: Roger Henri Trepanier is an evangelist, counselor, author, editor, and publisher, who has been serving God on his field of service since 1999. Twenty-seven books have been published so far in four different series, all available in print format and as an eBook for any type of eBook Reader. He is a widower with three adopted children, all now married.
More good buys

God's Earth: The Life of John Stuart Tapscott in the Great American West: Part 1 by Jason Wallace. $2.29 from Smashwords.com
John Stuart Tapscott, after service to the Confederacy, heads westward to find a life that doesn't resemble a mockery of everything he's ever known. He finds himself an adopted member of a band of Osage that wandered to Texas. A series of events thereafter display the necessity to him of his leaving his new family, becoming a miner, scout, and vigilante, never forgetting the Osage or Virginia.

Bumbral the Great…Storyteller by Jesse Goodrich. $2.39 from Smashwords.com
For my nieces to enjoy as they grow. Bumbral travels to Harborton with references from other towns which prove his reputation as a storyteller. Bumbral the Great encourages ideas of entrepreneurship, partnerships, managerial ethics, and social responsibility from a world buried in the past in the hope that these ideas can invigorate a new generation.

The Great Southern Migration by Jason Wallace. $0.99 from Smashwords.com
Beginning about World War I, with many problems at home and so much seeming to be offered in the North, scores of African-Americans left the South and headed to the big cities across the Mason-Dixon, among them, Chicago. Chicago provided, they thought, much that they couldn't get elsewhere. Thanks to their mass migration, the city, and Illinois, were vastly changed forever, and so were they.
Adventures of Meows: Boring Day by Apolonia Plum. $0.99 from Smashwords.com
It is raining cats and dogs. Meows is stuck at home, and he is bored. He longs to do something fun, but there is nothing at all to entertain him. Or so it seems at first …

A Zoo is Not a Home by Matthew Decker. $0.99 from Smashwords.com
These jungle and not-so-jungle friends must learn that family, no matter who they are, mean the most and that it is alright to be different. Differences can bring everyone together and strengthen them. Let your children learn from the lessons of Leo the Lion, Timmy the Tiger, Ms. Hippo, and all of their friends what it means to be family and celebrate what others use to separate themselves.
More good buys written by ASR Martins
The truth about spiritual warfare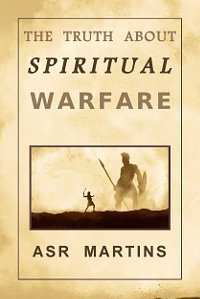 This book proves that "Spiritual warfare" is a false doctrine. The necessary Scriptures that support this statement are discussed in detail. People are actually oppressed just because they believe in this doctrine. This book will challenge your beliefs on this subject and it will set you free.
Understanding the prophetic times we live in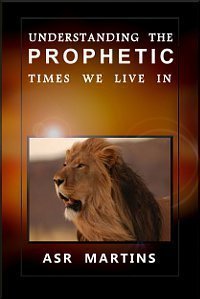 During the morning hours of Tuesday, June 2, 2015, the Lord Jesus Christ instructed me to write this report. He called it a "report" because He wanted me to write it as a "report of imminent events" to those who wish to understand the prophetic times we live in. The aim of this report is to bring clarity and to counter confusion in the lives of many Christians regarding the end-times, especially regarding the prophetic time we live in at this moment. The Lord's aim with this report is clear: Clarity will equip and enable God's children to follow His vision for and in this time period we are living in now. It will enable them to report for duty. It will enable them to become mighty instruments in God's hand. End-time ministry does not only mean that God is at work. It also means that we have some part to play in order to enable God to carry out His plans. This report will enable God's children to stand up and be counted".
All local resources on this website are free of charge. Please help us by sharing it with your friends through the social networks. Social network sharing buttons available at the bottom of all pages