Hi everybody,
Please take note that you always need to refresh (reload) this page when you open it in your browser to ensure the latest videos and audio resources are loaded.
Please take note that the Dreams and Visions Interpretation Course and other resources are now available on this page in Audio format as well as Video format at the links below.
Most Resources on my Website are available to all Visitors and Subscribers free of charge. Please help me to keep making these resources available by donating below. Thank you so much.
Audio series: Dreams and Visions Interpretation Course

Dreams and Visions Interpretation Course Session 1
Dreams and Visions Interpretation Course Session 2

Dreams and Visions Interpretation Course Session 3
Dreams and Visions Interpretation Course Session 4

Dreams and Visions Interpretation Course Session 5

Dreams and Visions Interpretation Course Session 6

Dreams and Visions Interpretation Course Session 7

Dreams and Visions Interpretation Course Session 8

Dreams and Visions Interpretation Course Session 9

Dreams and Visions Interpretation Course Session 10
Dreams and Visions Interpretation Course Session 11
Audio series: The True Biblical Spiritual warfare

Biblical Spiritual Warfare Session 1
Biblical Spiritual Warfare Session 2

Biblical Spiritual Warfare Session 3

Biblical Spiritual Warfare Session 4

Biblical Spiritual Warfare Session 5

Biblical Spiritual Warfare Session 6

Biblical Spiritual Warfare Session 7

Biblical Spiritual Warfare Session 8

Biblical Spiritual Warfare Session 9

Biblical Spiritual Warfare Session 10

Audio series: Living a Victorious Life In Christ

Victorious Living In Christ Session 1
Victorious Living In Christ Session 2

Victorious Living In Christ Session 3

Victorious Living In Christ Session 4

Victorious Living In Christ Session 5

Victorious Living In Christ Session 6

Victorious Living In Christ Session 7

Victorious Living In Christ Session 8
Victorious Living In Christ Session 9

Victorious Living In Christ Session 10

Video series: The True Biblical Spiritual warfare
Video series: Dream Symbols Interpretation Course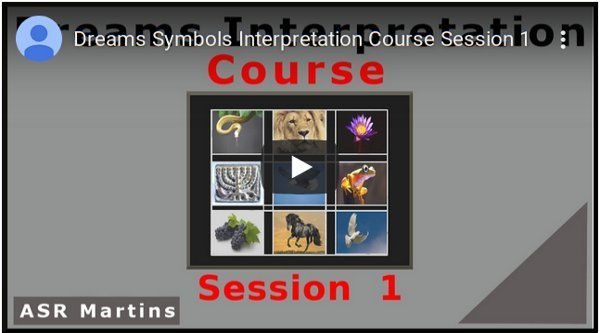 Video series: Dream Symbols

Video series: Living a Victorious Life In Christ

Click on the link below for more information on ASR Martins' Radio programs
All local resources on this website are free of charge. Please help us by sharing it with your friends through the social networks. Social network sharing buttons available at the bottom of all pages