This week's find: "Give Your Kid a Fighting Chance" by C. Weston Bailey

About the book: Who else wants to give their child a better life by spending more time with them? Statistics show children that are raised by both parents in the same household spend an average of only 2 hours a day interacting with their child. You will learn how to improve your life in 365 days or less through the process of goal setting. Inside you will discover how to achieve 76% of your goals.
C. Weston Bailey, the author of Give Your Kid A Fighting Chance, accomplished a successful automotive engineering career with one of the largest automotive companies in the world. By applying simple goal setting techniques he was able to accomplish a goal of receiving an United States Patent for an invention that went into production. In addition, applying goal setting techniques covered in Give Your Kid A Fighting Chance, Claude was able to attract and marry the women of his dreams.
More good buys

How to make money from writing by Richard Shepherd. $0.99 from Smashwords.com
Learn how to make money from writing. Follow the journey from the original idea to the finished product. This is a true story of how a published book was developed

The Elevator by Anthony O'Brian. $0.99 from Smashwords.com
Just when you thought you were safe! A beautiful August day in New York City turns into a struggle for survival as technology threatens to turn its security measures into a weapon from which their is no escape. Jacqueline Defray learns the hard truth that life is never completely safe, while Timothy Gillette and Mark Fetterman fight to unravel a mystery man's appearance.

The Gamma Course — Literal Genesis by John Thomas. You set the price! from Smashwords.com
A group Bible study guide showing the Genesis account of creation to be scientifically accurate and literally true

Penny Wise, Pound Wiser by Ali Vaidya. $19.99 from Smashwords.com
Discover Secrets that Millionaires Never Share with us. Few Simple Steps for Unlimited Wealth & Financial Freedom.

Crocodile Dreaming by Dr Ian Napier. $3.99 from Smashwords.com
An Australian tropical jungle adventure with Jasmin and her dog. Jasim, 12, and her loyal dog have an adventure of a lifetime in the wilds of Australia's north – complete with crocodiles, local tribes, and bandits set in jungle rivers and ocean estuaries. For readers aged 9-12.
More good buys written by ASR Martins
The truth about spiritual warfare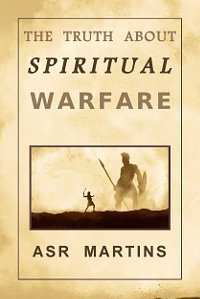 This book proves that "Spiritual warfare" is a false doctrine. The necessary Scriptures that support this statement are discussed in detail. People are actually oppressed just because they believe in this doctrine. This book will challenge your beliefs on this subject and it will set you free.
Understanding the prophetic times we live in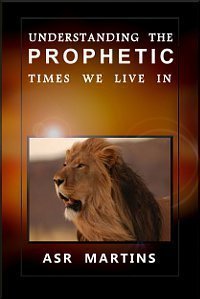 During the morning hours of Tuesday, June 2, 2015, the Lord Jesus Christ instructed me to write this report. He called it a "report" because He wanted me to write it as a "report of imminent events" to those who wish to understand the prophetic times we live in. The aim of this report is to bring clarity and to counter confusion in the lives of many Christians regarding the end-times, especially regarding the prophetic time we live in at this moment. The Lord's aim with this report is clear: Clarity will equip and enable God's children to follow His vision for and in this time period we are living in now. It will enable them to report for duty. It will enable them to become mighty instruments in God's hand. End-time ministry does not only mean that God is at work. It also means that we have some part to play in order to enable God to carry out His plans. This report will enable God's children to stand up and be counted".
All local resources on this website are free of charge. Please help us by sharing it with your friends through the social networks. Social network sharing buttons available at the bottom of all pages