This week's find: "Constellation" by A.A. Smith.

About the book: In this action packed, military spy thriller, the United Earth Alliance and the Jarufani Commonwealth are at a very fragile truce. The UEA believes that the Jarufani are developing an outlawed super weapon that could threaten all life on Earth. Caught in the middle are Alondra Suarez and Lieutenant Avery Clark. Neither is ready for the danger they're about to face.
More good buys

The Heart of Applebutter Hill by Donna W. Hill. $6.99 from Smashwords.com
Imagine you're 14 and in a strange country with your camera, your best friend and her dog. You uncover a secret and are instantly in danger. Join Baggy, Abigail and Curly Connor as they sneak around Bar Gundoom Castle and row across an underground lake. The powerful Heartstone of Arden-Goth is hidden nearby, and a spy is unleashed to seize it. Compelled to unmask the spy, they can't trust anyone.

ApexApprentice Automated Social Behavior by Evan Collins. $5.99 from Smashwords.com
Imagine opening up your phone in the morning and tapping the screen and automatically posting to your Facebook Status, Facebook group page, Facebook Fan Page, WordPress blogs, Instagram, Twitter, Linked in, etc. All separate customized unique daily messages to several different sites all with the gentle tap of your pointer finger. Without any monthly costs, set up this social dominator quick!

Success After College 2013 by LW Leonard. $4.99 from Smashwords.com
The myth about college being a golden parachute has evaporated. It's a tough economy out there, and you need to be prepared. Success After College 2013 gives you critical points to consider and offers valuable advice about how to prepare for success after college. This book is a must-read for college students at all levels.

Murder And God's Redeeming Love by Mickel Millard. $3.99 from Smashwords.com
'Murder And God's Redeeming Love' is a true story hitting at the heart of a serious social & economical problem not only here but around the world. I share the story of our mother's tragic death; the abuse her six children would suffer at the hands of their father, yet the most important aspect of this publication is the life application principles that can lead it's readers to a new found hope.

Coming to Astoria: An Immigrant's Tale by O.M. Kiam. $2.99 from Smashwords.com
Why do children growing up together in the same household turn out so completely different? How can a child raised in a family of twelve be so lonely? Coming to Astoria takes the reader on a journey of self-discovery which is humorous, entertaining, and educational. This is a fascinating human interest story filled with poignant memories about growing up alone in a large family.
More good buys written by ASR Martins
The truth about spiritual warfare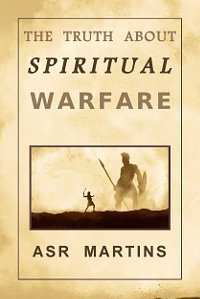 This book proves that "Spiritual warfare" is a false doctrine. The necessary Scriptures that support this statement are discussed in detail. People are actually oppressed just because they believe in this doctrine. This book will challenge your beliefs on this subject and it will set you free.
Understanding the prophetic times we live in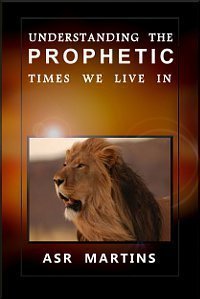 During the morning hours of Tuesday, June 2, 2015, the Lord Jesus Christ instructed me to write this report. He called it a "report" because He wanted me to write it as a "report of imminent events" to those who wish to understand the prophetic times we live in. The aim of this report is to bring clarity and to counter confusion in the lives of many Christians regarding the end-times, especially regarding the prophetic time we live in at this moment. The Lord's aim with this report is clear: Clarity will equip and enable God's children to follow His vision for and in this time period we are living in now. It will enable them to report for duty. It will enable them to become mighty instruments in God's hand. End-time ministry does not only mean that God is at work. It also means that we have some part to play in order to enable God to carry out His plans. This report will enable God's children to stand up and be counted".
All local resources on this website are free of charge. Please help us by sharing it with your friends through the social networks. Social network sharing buttons available at the bottom of all pages